This post is second part in a blog series from Simon-Kucher & Partners. Read Part 1: "Why do 40% of Private Equity revenue enhancement initiatives fail".
Not everything can be prioritized over the lifespan of an investment. It's critical that Private Equity companies focus on the right areas from the start. The "right areas" will be different for every portfolio company. However, in general, Private professionals see pricing and sales initiatives as having the highest ROI. This makes sense. Price and volume are demonstrably the most powerful profit drivers.
Typically, a 5% improvement in price results in a 33% improvement of operating income.

The same percent improvement in variable cost will only boost operating income by 13%.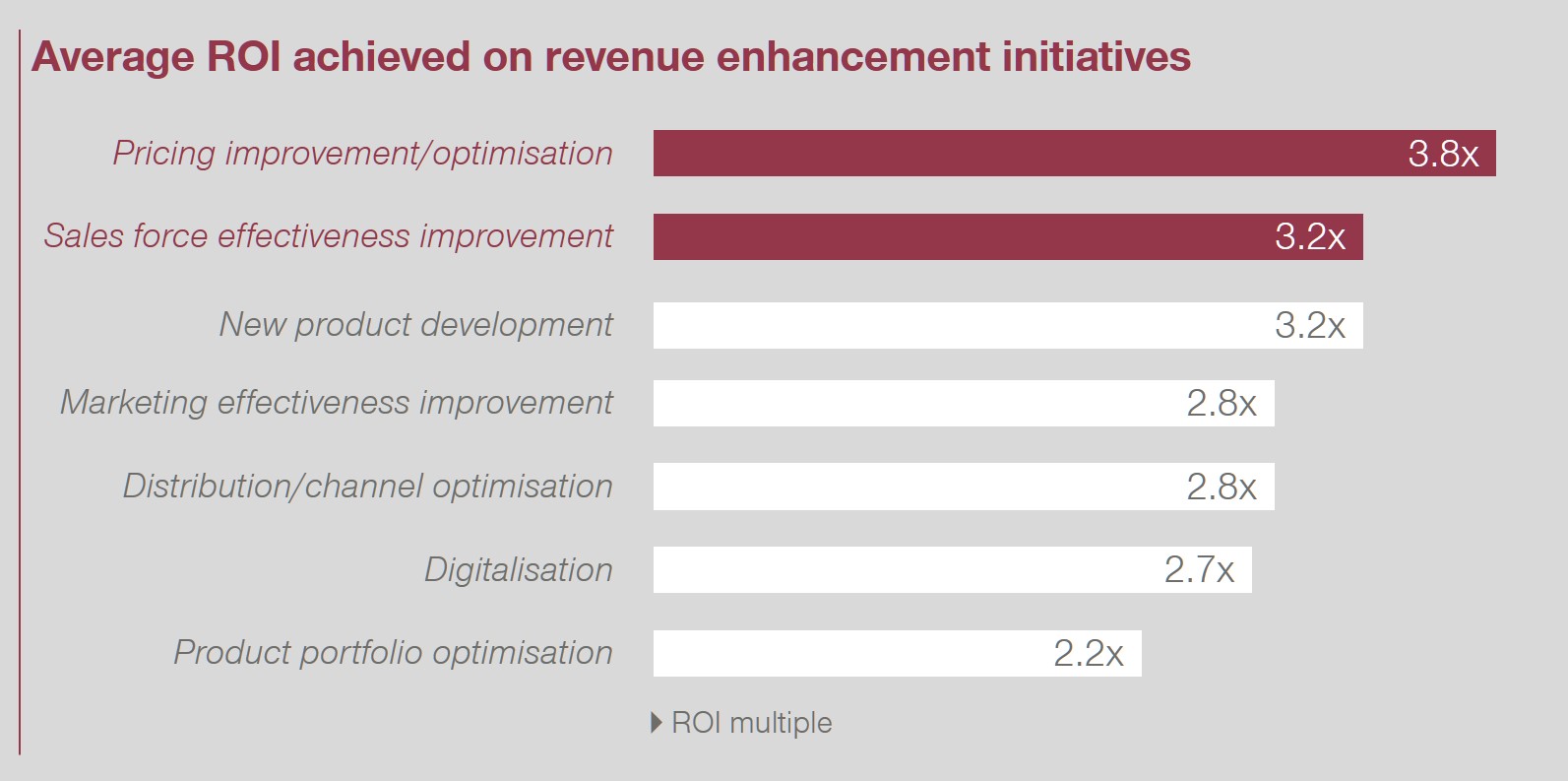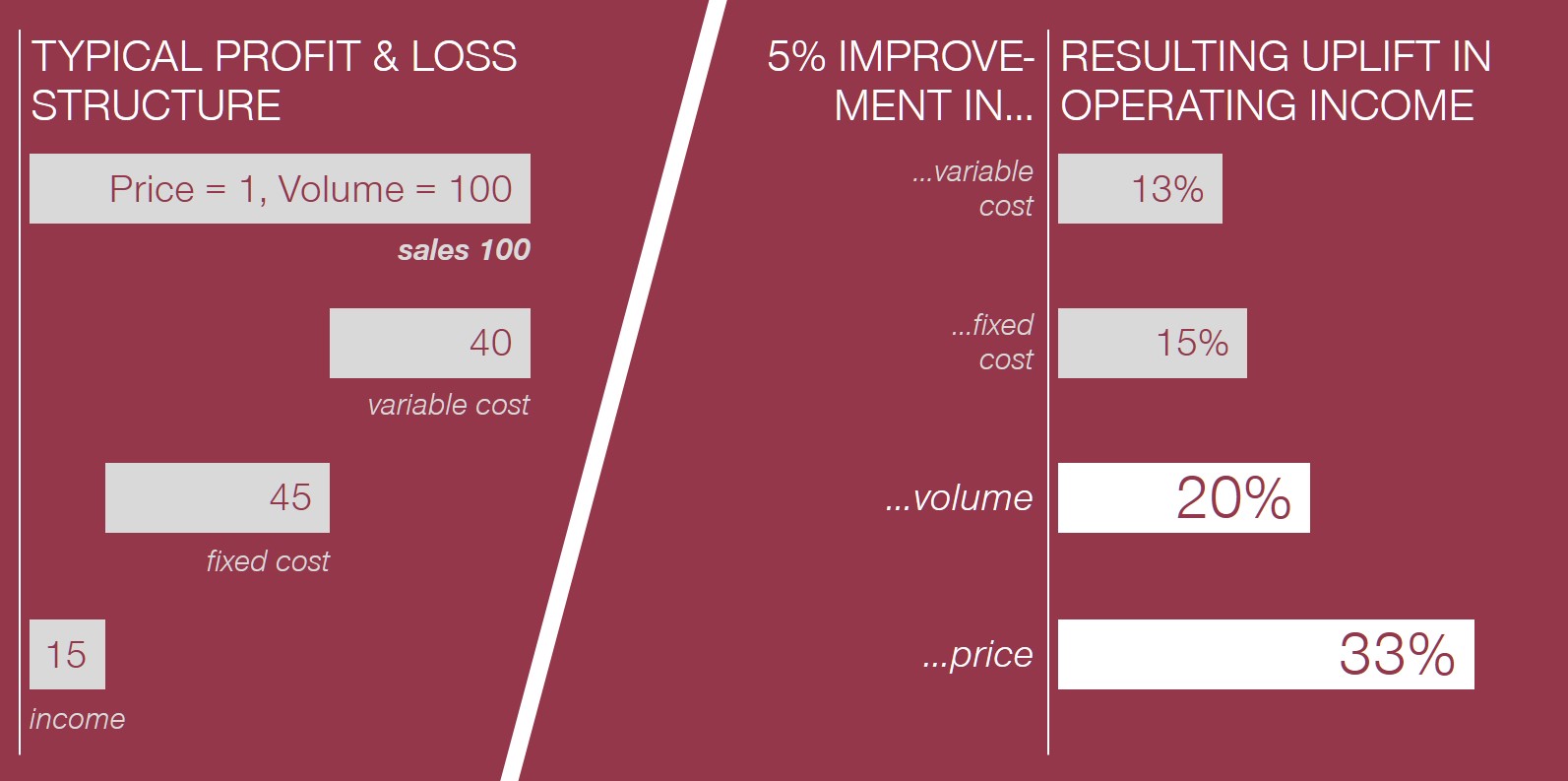 Therefore, when developing a value creation plan, pricing and sales initiatives are often the best areas on which to focus.
It's no secret: A big part of whether business goals are missed or exceeded comes down to execution. Having the right capabilities in place makes all the difference. Based on our findings, Private Equity firms perceive significant capability gaps in their portfolio companies in pricing, sales, marketing & digitalization. Hence it's critical to develop these capabilities throughout the lifetime of an investment. Portfolio companies are often aware of these gaps themselves. In our experience, bringing in specialists at the due diligence stage can be a marketing asset for Private Equity firms and increase their chance of acquiring the target.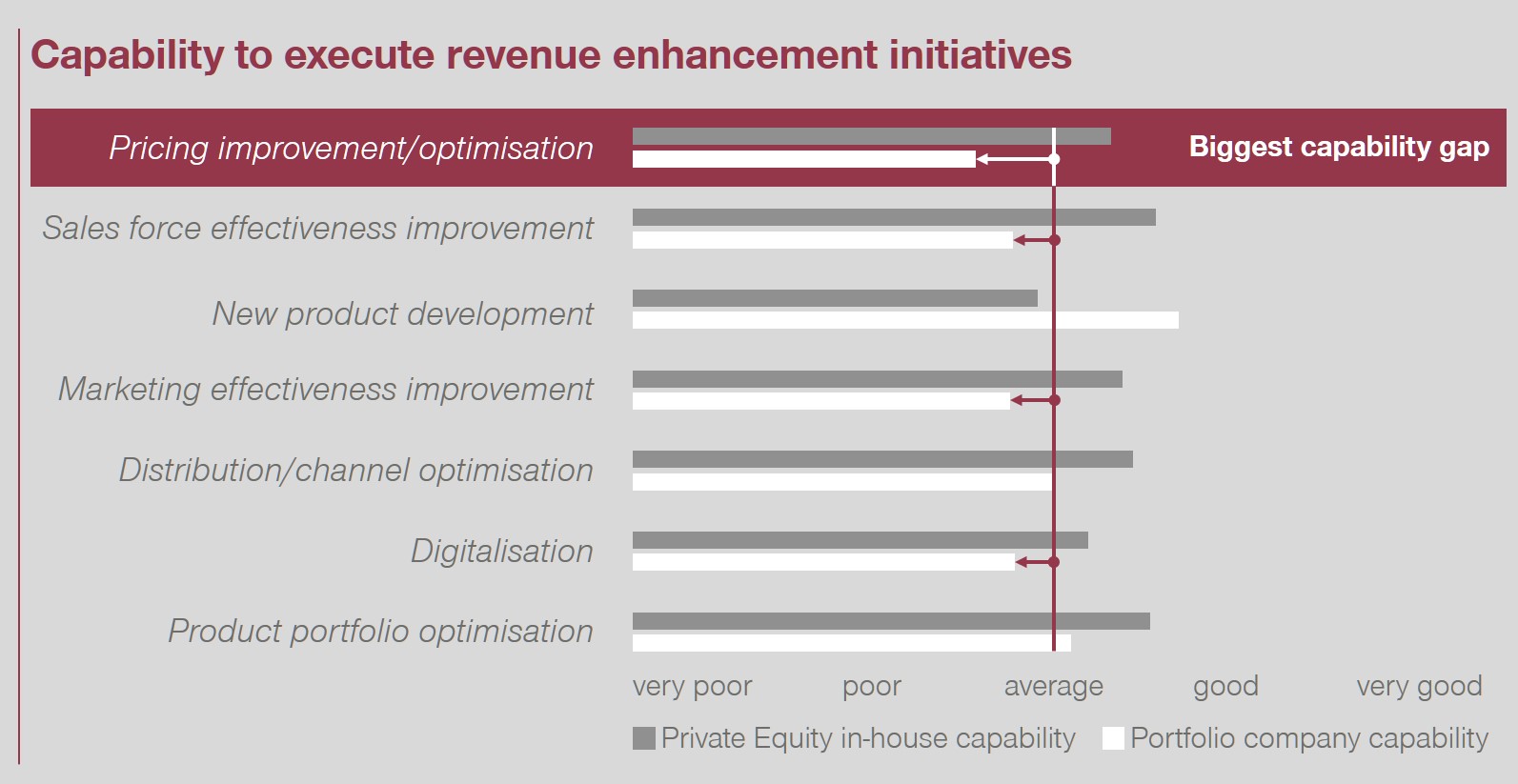 Requests to re-design pricing and sales organizations, develop tools, processes, roles and responsibilities, and even run the function in the interim are becoming increasingly common as Private Equity firms aim to ensure ROI. Undoubtedly, top line initiatives can add more value post-acquisition than most cost or capital initiatives. Hence, Private Equity firms which are able to spot and address these opportunities early on can generate significant growth and positively impact their exit multiples.
Mark Billige is Managing Director UK and Board Member and Alan Kelly is Director at Simon-Kucher & Partners.
Their colleague, Brad Soper, Board Member, Simon-Kucher & Partners, will be speaking on this topic at IndEx 2019 in Miami Beach on May 6-8, 2019.